We recommend Schwab for investing and banking!
Disclaimer: This is a 100% unsolicited recommendation. We don't make any money directly or indirectly from this recommendation. This is strictly a non-commercial, educational website.
Set up a Charles Schwab checking account, then leave your 'woke' bank. Schwab will reimburse you for ATM fees when you use other bank's ATM's. Form
Also set up an investing account (brokerage account). Charles Schwab offers self-directed accounts (free trades with no 'management fees') as well as managed accounts.
The best thing about Charles Schwab is that they use two-factor authentication to log on to your online account. First you enter both your user name and password (your browser should remember them)...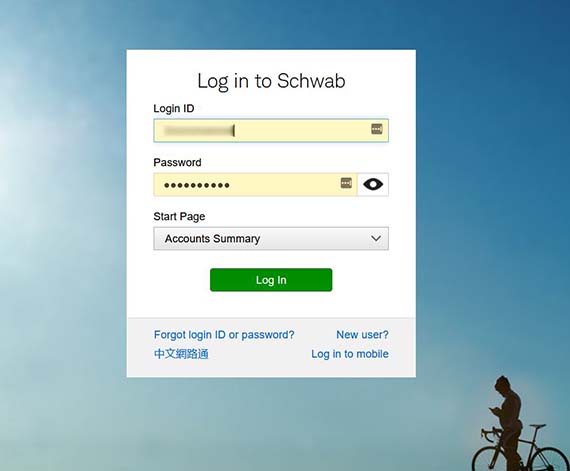 Then on the next page, you enter a randomly generated 6 digit code from your authentication key. This code on your security token changes every few minutes but is synchronized with Schwab.