The Pros and Cons of Annuities
1 - 2 - 3 - 4 - 5 - 6 - 7 - 8 - 9 - FAQ - Top Annuity Lies
Index Annuities - Immediate Annuities
Another blatant salesman lie / shell game:
"You don't pay me any commission"
When calculating how much income to pay you, the insurance company will factor in all of their costs including mortality expenses, underwriting costs, and administrative expenses including their CPA's, lawyers, litigation costs, accountants, customer care reps, office space rent, website costs, political lobbying costs, etc, etc. An insurance company is also a for profit company. They need to make money off of the contract too. Last but certainly not least they factor in the 5 to 10% commission that they pay the sales agent who manages to dupe you into investing in the annuity. When it's all said and done you will get less... a LOT less!
With an index annuity, the insurance company will simple lower things like your participation rate and participation caps in order to compensate for all of their many costs including your sales agent's lavish commission.
Most illegal annuity sales go undetected
Unfortunately it is not illegal for an adviser to sell an annuity merely because an annuity is a very poor choice and there are much better alternatives. But one thing that is illegal is "unsuitable" annuity sales. However investors need to first beware that 1) the legal "suitability standard" is very low and 2) most unsuitable annuity sales that do occur go undetected.
There are many situations that make an annuity sale unsuitable and it varies by jurisdiction. Some of the more common situations that are unsuitable include 1) An agent recommends that the consumer put most of their liquid assets in an annuity or annuities, 2) The consumer will incur substantial tax penalties or early surrender fees from a replaced product, 3) The consumer will be subject to a new lengthy surrender period, 4) An agent recommends replacing an annuity with one that is essentially the same or has similar benefits, 5) The annuity surrender period is longer than the life expectancy of the consumer. Don't ever assume that the insurance company, FINRA or the SEC will catch and prevent an unsuitable annuity sale.
It is illegal for an insurance salesman (who is not a broker or RIA) to recommended that you cash out some or all of your stocks, bonds, or mutual funds in order to purchase an annuity
It is not against the law for an insurance agent to just sell you an annuity. It is the recommendation that you sell off securities that is illegal. Only Broker / Dealers and Registered Investment Advisers may give such advice to sell securities. An insurance agent may not give any advice to buy, sell or hold a stock, bond, mutual fund or ETF under any circumstances. CLICK HERE if you need to read more on this topic. Contact the Securities and Exchange Commission if this has happened to you. You may also wish to contact an attorney.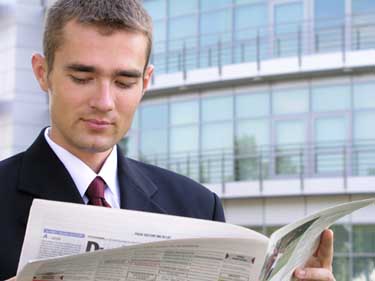 Young people especially should never invest in annuities
When you're young you are accumulating wealth for retirement -- Not living off of your savings. Therefore guaranteed income and hedging against longevity risks are not of major concern. Furthermore, one of the most important aspects of retirement is time. If you squander it (with consistently inferior and expensive financial products like annuities) when you are young, then this has a great impact after 20 or 30 or more years! So it is irresponsible enough for an "adviser" to recommend that people in their 40's lock their money up in an annuity prison; It is certifiably insane for an "adviser" to recommend that someone in their 20's or 30's lock their money up in an annuity for decades. Fear of loss of principal should not be a concern for young investors. T. Rowe Price (which sells annuities) has stated that the average investor needs to remain invested in a variable annuity for 10 to 20 years in order to justify the high fees. Over long periods of time (example 20 years) even the stock market alone (with no bond diversification) has NEVER been negative. Therefore a variable annuity guarantee against loss of principal has had NO value throughout history. In reality you just cost yourself a lot of money in fees that compounded year after year. After 20 or more years getting your money out will take many years if you wish to avoid excessive ordinary income taxes.
And there is absolutely no way to predict whether you might need that money before age 59 1/2. Car accident? Medical bills? Spouse's or children's medical bills? Children education? Job loss? Lawsuit? Marriage problems? Divorce? Babies? Upgrade to a better home? Recession? Family member needs financial help? Athletes lose tens of millions -- Every day people can certainly lose much less just as easily. It has been said that statistically 25% of annuity holders withdraw money early and they pay dearly! I suspect that this figure may have risen since the 2008 stock market crash. A large part of insurance company business is actually pocketing surrender penalties from investors who couldn't stay the course! Certainly even more people probably want to withdraw money early but don't because of the massive penalties. If you're even as old as 49, in your right mind do you really want to unnecessarily put your money behind bars for at least 10 years when you don't need to? No way! And don't forget that withdrawals must be tightly controlled. If you take out a lot of money in once year you will be taxed to death!
The long-term effects of paying inherent high annuity fees and higher taxes will take a big bite out of a young investor's annuity investment. Remember that when someone buys an annuity this typically results in a wealth transfer of as much as 15% to 20% from the investor to the insurance companies and the sales agents. Starting at a young age virtually guarantees this wealth transfer to occur.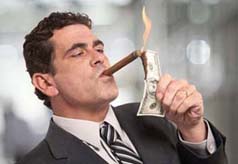 Annuities are not appropriate for wealthy people
If you have a high net worth or very high income then the last thing you need is an annuity to insure a portion of your portfolio against "loss of principal", especially over the long-term. If you're rich and your diversified (bond / stock) portfolio was to somehow decline 25% in value in a few years time (which past history says this is not even realistic to begin with)... guess what? You're still rich! An annuity is something that you don't need to pay high fees for.
Also the effects of ordinary income taxation would be devastating to a wealthy person when taking annuity distributions. See the tax chart shown later in this article. Run for the hills from any "adviser" who suggests that you need an annuity. Report them to the securities and exchange commission to see if they may have violated securities laws.
Never use your home equity to invest in anything!

Some unscrupulous annuity pushers have actually convinced people to take out a loan against the equity of their home in order to invest in annuities. This is inappropriate advice to be getting from even non-fiduciary advisers who are only held to the lower "suitability standard" required of broker / dealers. Contact a securities attorney if this has happened to you!
Avoid incurring large capital gains taxes by selling off a bunch of stocks (or other investments) in order to invest in annuities
It may even be against the law for an annuity pusher to recommend that you sell off large amounts stocks (or other investments with large capital gains taxes to pay) in order to invest in anything, including an annuity. Contact a securities attorney if this has happened to you! It is very possible that your broker is trying to "churn" your account.
Never use after-tax money to invest
in an annuity before age 59 1/2
If you use after-tax money to invest in an annuity then you are suddenly subjecting that principal to a 10% Federal penalty as well as an additional state penalty (1% in California) if you were to want to withdraw it before age 59 1/2 that you would otherwise not have to pay with normal investments like ETF's. This is completely unacceptable. Sadly there are unscrupulous "advisers" who freely recommend that investors in their early 50's, 40's and even younger pour after-tax money into annuities. Also this does not mean that it's OK to use pre-tax money to invest in an annuity either!
Additionally you are subjecting any annuity gains to the higher ordinary income taxation rate.
Never put a large percentage of your liquid savings into illiquid investments
If you've already read the basic rules of investing then you know to avoid illiquid investments like annuities and actively managed mutual funds that have front end or back end loads, or otherwise force you to stay for a long time. "Liquid" on the other hand means money that you can get at immediately -- think stocks, stock and bond ETF's, checking account savings. Liquid savings does not include things like equity in real estate that you own. Yet we constantly hear shocking stories of investors who were duped by "advisers" into pouring 25%... 50%... or even 75% of their liquid savings into illiquid investments like annuities. In this day and age there is no reason to make the mistake of locking your money in prison. The only reason is that Mr. Annuity Salesman wants an even BIGGER commission. Illiquid investments pay big commissions!
Also never invest a large amount of money into an annuity or a smaller amount that is likely to grow into a larger amount at a later age. The effects of ordinary income taxation will crush you. See the tax chart shown later in this article.